Evan Schnidman joins Xtant Real
Posted: Monday, 22 February 2021 - 17:50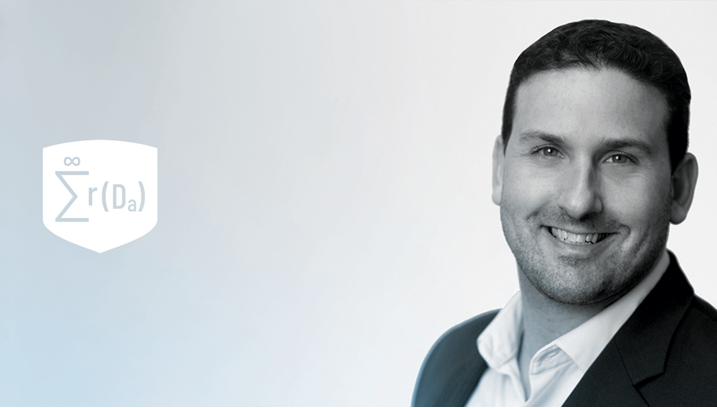 Today we are proud to announce that Evan Schnidman (former Founder and CEO of Prattle) will be joining Xtant Real as a key Strategy Advisor to the board of directors.
Xtant Real, creator of Real Digital Asset (RDA) Index - the world's first fundamentally-weighted index for cryptoassets, is delighted to announce the appointment of Evan Schnidman as Strategy Advisor to the board of directors. Evan was previously the founder and CEO of Prattle, which sold to LiquidNet in 2019, where Evan became Head of Data Innovation.
Schnidman will focus on partnership strategy and positioning of RDA Index as the de facto fundamentally weighted index for the crypto asset class. Evan started his career as an academic where he earned his Ph.D in Political Economy from Harvard University and served as faculty at Brown University. During his time in academia, Evan authored numerous academic articles about the impact of language and events on financial markets, culminating with his book titled How The Fed Moves Markets.
"For those seeking clarity on cryptoassets beyond hype and speculation, RDA Index Data Suite fills a major void in the market," explains Arfan Ismail, co-founder at Xtant Real. He continued "We are extremely delighted that Evan is joining us at such an exciting phase of the industry and Xtant Real's own growth".
About Xtant Real
Xtant Real is leading the way in cryptoasset indexing by clarifying the intrinsic value of cryptoassets to the world. In a complex market with thousands on instruments, RDA Index empower people and institutions with the data required to effectively engage in a decentralised cryptoasset economy. Headquartered in the United Kingdom, Xtant Real has a global team with presence in San Francisco Bay Area. Its primary product - the RDA Index, is the first comprehensive framework and method to evaluate and rank cryptoassets based on their underlying attributes.
Latest News
Tue, 15 Aug 2023 - 11:32
Tue, 08 Feb 2022 - 08:00
Fri, 31 Dec 2021 - 10:00
RDA Index available on Bloomberg
Fri, 12 Nov 2021 - 11:50
Welcome to the Bitcoin Bankathon!
Wed, 10 Nov 2021 - 12:00
Join us at HBCU Blockchain Conference
Wed, 10 Nov 2021 - 10:00
Sat, 30 Oct 2021 - 12:00
Sat, 16 Oct 2021 - 12:00
A Rational Way to Value Tokens?
Sun, 07 Feb 2021 - 12:10
Thu, 07 Jan 2021 - 12:00
Digital Assets Data Partnership
Tue, 08 Sep 2020 - 12:00