Welcome to the Bitcoin Bankathon!
Posted: Wednesday, 10 November 2021 - 12:00
Banco Hipotecario, ElSalvador: Bitcoin Bankathon!
As part of API3 Alliance, we are providing the full RDA Index Data Suite APIs for the first online #hackathon for #ElSalvador.
Digital currencies are becoming increasingly embedded in the mainstream financial system. Not just consumers, but companies, investors, and countries are acknowledging and incorporating cryptocurrencies into their everyday transactions. Given the complexity of the market with literally thousands of currencies, consumers (both individuals and institutions) are seeking to understand the value of digital currencies beyond speculation and hype. This is where the Real Digital Asset (RDA) Index Data Suite comes in.
RDA Index evaluates, scores, and ranks cryptocurrencies based on their fundamental attributes of ecosystem, utility, and technology. The Bitcoin Bankathon challenges teams of coders, designers, and problem-solvers – using various insightful digital currency data such as RDA Index to build novel bitcoin-enabled banking solutions that can unlock access to improved financial services for the people of El Salvador. The RDA Index Data Suite can be used to build such services, especially where fundamental analysis of currency pairs is pertinent to transaction and remittance outcomes.
RDA Index data can help Banks manage their exposure to toxic assets as well reduce counter-party risks where multi-currency transactions are involved. Over the course of 3 weeks – starting on November 19th and ending on December 8th – participants in the Bankathon will face any of the following 5 challenges:
1. Build the next Neobank: What could a more inclusive Bitcoin-enabled neobank for El Salvador look like in 2022?
2. Redesign remittances: How can bitcoin remittances improve the lives of those who rely on money from abroad?
3. Battle Climate Change: How can banks and crypto companies unite the citizens of El Salvador to tackle climate change?
4. Empower Merchants: How can we empower merchants using open banking data and smart contracts?
5. Empower Women: How can Bitcoin and open banking data support women's economic empowerment?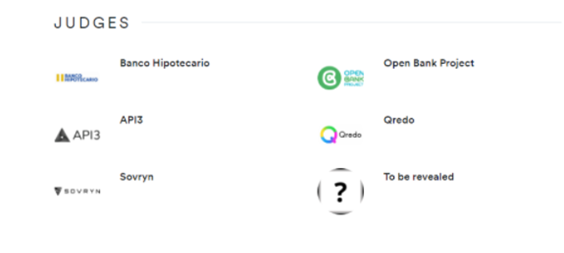 If you're keen to demonstrate your creativity and to collaborate with others to design the future of finance, register now to secure your spot! For more details, check out: https://bitcoin-bankathon.devpost.com/
Latest News
Tue, 15 Aug 2023 - 11:32
Tue, 08 Feb 2022 - 08:00
Fri, 31 Dec 2021 - 10:00
RDA Index available on Bloomberg
Fri, 12 Nov 2021 - 11:50
Join us at HBCU Blockchain Conference
Wed, 10 Nov 2021 - 10:00
Sat, 30 Oct 2021 - 12:00
Sat, 16 Oct 2021 - 12:00
Evan Schnidman joins Xtant Real
Mon, 22 Feb 2021 - 17:50
A Rational Way to Value Tokens?
Sun, 07 Feb 2021 - 12:10
Thu, 07 Jan 2021 - 12:00
Digital Assets Data Partnership
Tue, 08 Sep 2020 - 12:00